Juice defender, yes it is a battery management Android app which is so good , and it's one of the first apps I recommend putting on your Android phone (sorry Apple folks).
How it works:
In a nutshell all it does is turn off data when you don't need it.
When my phone screen is on:
All my data runs normally.
When my phone screen is off:
It turns off ALL my data and turns it back on every 5 minutes for just to check if there's incoming data like email or twitter notifications.
Now, because data is only turned on every 5 minutes, there is a chance your received messages will be 5 minutes late if your phone screen is off, so this is where you make your conscious trade off…I have to say though, through personal experience, that 5 minutes is really no big deal, and you hardly feel any sort of delay at all. After all, If you're expecting some urgent messages you can always turn Juice Defender off.
Note:
If you feel that the above mentioned details has been help-full to you in some way,then please click on the ads and support us…!!!
techrex hrex
Saturday, August 10, 2013
Made substantially from plastic
A cross between an iPhone 5, fifth-generation iPod touch and iPod classic
4" screen Back similar to fifth-gen iPod
touch Shape similar to iPod classic
the iPhone "5C", may come equipped with the same 8-megapixel sapphire crystal-covered camera found in the iPhone 5
The Apple rumor mill has been predicting a "low-cost iPhone" for so long that it's tempting to dismiss new whispers immediately. Like the fabled Apple television et, it has so far been talked up mostly by analysts and rumor sites filling time between actual product announcements.
We don't know anything about Apple's future iPhone plans, and it is the company's wont to maintain radio silence on future products until it's actually up on stage rattling off the new product's features. That said, a new kind of iPhone made specifically to address more price-sensitive markets—the markets that the iPhone 4 and 4S address currently—actually doesn't sound all that ridiculous these days. Apple's current strategy of selling flagship models from previous years at a discount isn't particularly well-suited to a competitive landscape where the company's competitors spit out a new phone every few weeks. We don't yet know that this "low-cost iPhone" is real, but here's why it would make sense to produce one and what it might look like.
This model might compete with—and possibly even replace—the $299 fifth-generation iPod touch, sales of which appear to be on the decline. Alternately, Apple could drop the iPod touch entry price to $199 and keep it around as a slightly more powerful model.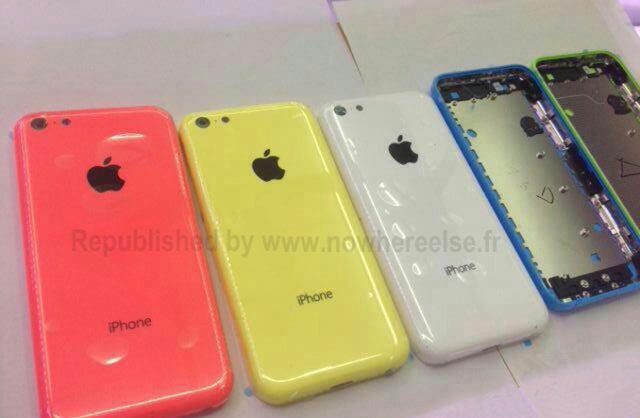 PRICE
A cheap iPhone needs to be able to challenge the cost effective Android and Windows Phone handsets which are currently populating the bottom end of the market, so really we'd like to see it rock up somewhere in the region of £200/$310/AU$300).